The Easy Way to Manage Your Restaurant's Inventory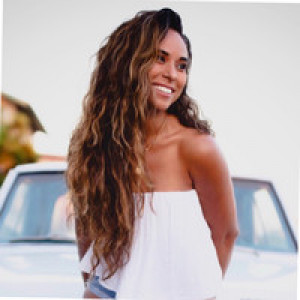 Michelle Jaco
9/18/2019
Introduction
Have you ever watched television shows about failing restaurants and businesses desperate for professional guidance, vying to resuscitate what feels like a lost cause?

A few years ago, a trend had started to emerge of restaurants slowly dwindling in numbers and going out of business, with many business owners in shock of how they reached such a low.

Confused by the outcome, many owners can only account for the fact that they are not meeting their numbers and bringing in enough revenue to stay viable. While the money coming in is obviously instrumental in a restaurant's long-term success, revenue is only part of the equation.

Any successful restaurateur will be the first to tell you that knowing your numbers all of your numbers is of utmost importance. This includes keeping track of inventory.

Whether you are new to the restaurant game or a pro, the best and most efficient way to track your entire inventory is to invest in inventory management software.
Beginning with the Basics - What is Restaurant Inventory?
A restaurant, like any other business or retail store, consists of inventory. The inventory is a detailed list of all the assets, property, and goods associated with the business. Even though it is recommended to track everything, typically restaurants often focus on food items, products, or perishable goods because the inventory constantly fluctuates based on the rate of consumption.

In other words, restaurant food inventory consists of all the supplies that come into the restaurant that is used to prepare the food or beverages for your customers.

TERMANOLOGY
To fully understand restaurant inventory management, there are a few terms worth discussing first.


Sitting Inventory - The amount of a product or food items available for use in the restaurant. The worth of sitting inventory is normally evaluated in dollars or actual measurements of the products. The key to having accurate an inventory count is to assign either dollars or measurements to all inventory across the board, but don't use dollars on some and measurements in other areas.
Variance - Variance is the difference from the actual product cost and the usage amount cost -- the cost associated with unaccounted inventory. For example, your inventory reflects 25 pounds of pasta used yesterday, but your POS accounts for only 24 pounds of pasta used, the difference is 1 pound that calculates into a 4% variance. Most restaurants consider a 3-5% variance within the inventory and usage of a normal range.
Depletion - The amount of time it takes to use a product. A sales report from software programs makes it easy to calculate depletion on a daily, weekly, bi-weekly, or monthly time frame.
Usage - Usage tells you how long your sitting inventory should last. When you have a depletion time for a product, you can calculate how long your sitting inventory should last.
Waste - The biggest culprit to cutting into your profits. Within a restaurant, approximately 4-10% of purchased food is wasted due to -- improper preparation, spoiled food, overestimating needed amounts, etc. When food is wasted, it's like throwing money in the garbage.
First In/First Out - In other words, rotate your stock. This principle of always putting the newest stock behind the older stock should always be practiced. It is the best prevention for lost profits due to outdated or spoiled stock.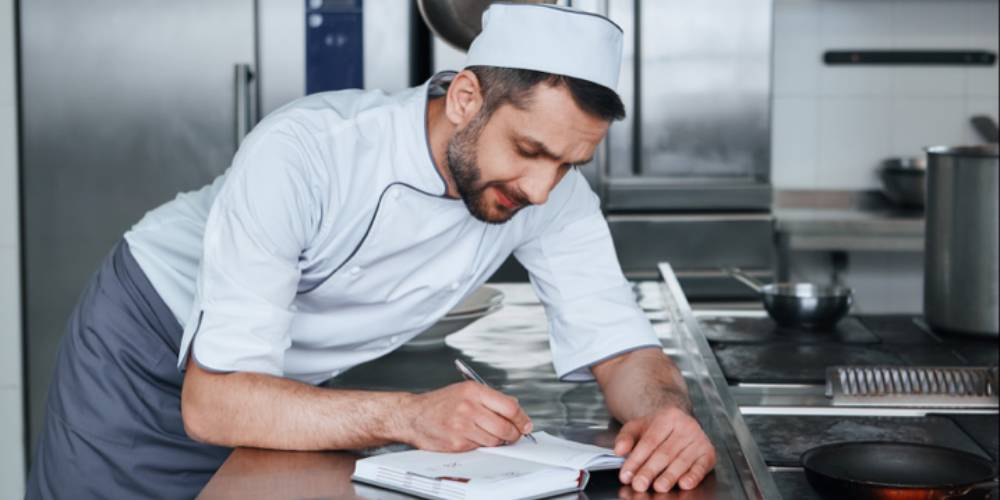 The Importance of Inventory Management
A restaurant's inventory management is the process of monitoring and updating the inventory on a regular basis. Keeping an accurate inventory is necessary to maintaining the correct balance of all essential elements to make a restaurant function.
Your inventory not only allows you to see when items are running low and need reordering, but it also helps you to avoid excessive inventory that may lead to waste.

Restaurant management is often a loathed task amongst the staff. However, it is immensely important, as this task allows for a restaurant to calculate accurate cost and determine if the business is yielding a profit.

With any restaurant, the inventory is constantly coming in and going out. So, inventory management helps you know how much inventory you have at all times. Being aware of inventory levels will help lower cost by not ordering unnecessary items and to prevent fraud from missing inventory.

On the other hand, not tackling inventory is like tossing money out the window. A typical restaurant tries to keep food cost at 33% of the total revenue. Keeping a firm grip on inventory is crucial to the daily running of the restaurant. Nothing is worse than running out of the special during dinner rush and can be easily prevented by a consistent inventory process.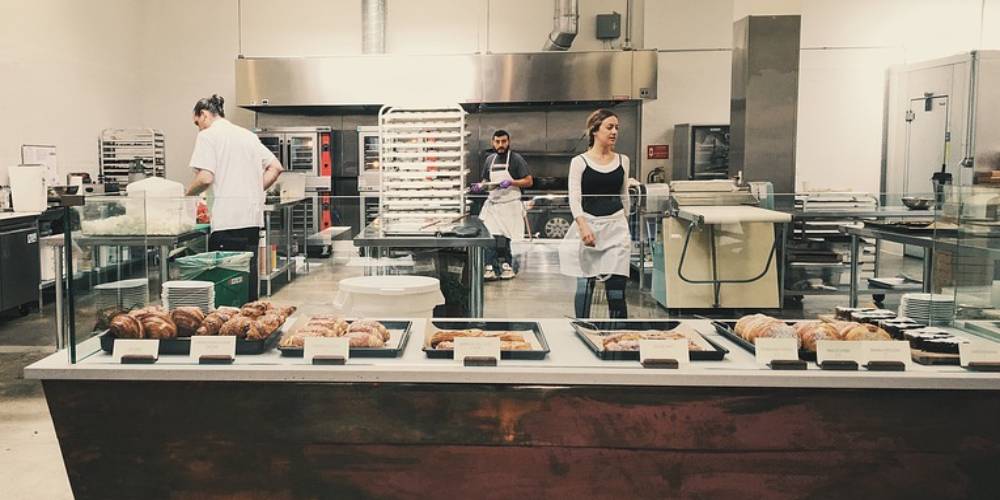 Taking Control of Your Inventory
With no right way or wrong way to take inventory, basically any method will get the job done. The question is -- do you want to take inventory the hard way or the easy way?

Sure, you can use an old school method and print out spreadsheets until you feel like you are drowning in paperwork or upgrade your practices.

TIPS FOR MANAGING RESTAURANT INVENTORY
While thinking about taking inventory is often overwhelming, it is a task that has to be done. Managing your inventory is not a one-time chore. In order to keep a healthy bottom line, inventory should be monitored daily.


Take inventory when everything is cleaned and organized - Clean out the coolers, freezers, and workstations before taking inventory. Remove all expired or spoiled food.
Take inventory frequently - Keep an inventory schedule choosing a specific time. This will help you realize the norms for the week. While all inventory should be looked at daily, some items may need actual counting once or twice a week.
Take inventory before opening or after closing - Since a restaurant constantly has inventory moving -- coming in and going out, it may feel nearly impossible to perform a precise inventory while open. It is best to take inventory before the restaurant opens or after it closes for the day.
Take inventory when new stock arrives Always keep track of new stock inventory as soon as it arrives. Not only will this give you an accurate count, but it will also help spot any delivery errors making it easier to rectify before it becomes an issue.
Take inventory with teamwork - Train at least two of your trusted staff members to oversee the inventory process. By training two people to work together, it should cut down on mistakes and oversights. Plus as they gain experience with the inventory, they will develop timesaving techniques, keeping the restaurant running smoothly.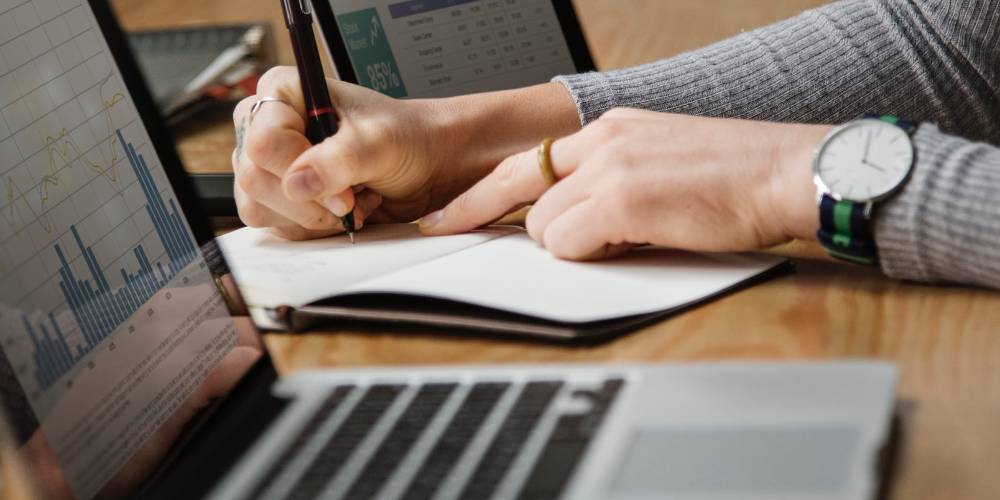 Understanding Cost of Goods Sold (COGS)
The cost of goods, also known as Cost of Sales refers to direct and accurate costs of production and goods sold in companies and businesses. This amount includes the cost of materials used in creating the products (in this case food and ingredients) and the money spent on labor costs. This process excludes indirect expenses, distribution costs, and sales force costs.

Food cost plays a big role when it comes to any inventory system. If considered and managed properly, this is beneficial to understanding your inventory process and keeps you on the right track with your money profit, loss, and overhead.

Take a good look at the beginning inventory - What's left from the previous period of time between inventory days is left-over product. This is the beginning of the food inventory process.

If you decide to take inventory of food bi-weekly, the best way to determine the time for this process is to dedicate a specific day as inventory day. Let's just say that Monday is your inventory day and you have $3,500 worth of food on each of your shelves, this would be the starting number of this process.

Take consideration of your purchased inventory - The purchased inventory is the overall amount of food purchases you have coming up within the next week. This is any product that you would purchase for your business, utensils, food, fountain drink refill concentrates, condiments, napkins, cups, anything!

One example would be if you were to own a restaurant, and you purchased utensils, the total comes out to be $500 and food cost turns out to be $1,500, this would make your overall purchased food inventory, $2,000.

Take notice of that ending inventory - The Ending Inventory is established once you have reached the end of the window between inventory logs and are about to start the process over. Then, you calculate the dollar amount of inventory you have left to sell.

Whatever product you have leftover, the food in the week would be calculated into a dollar amount. For this example, let's say that your ending inventory amount is $2,500 in total. That is your ending inventory number that we'll be using in the upcoming method.

But how does this help?

This process will effectively determine where the product cost is spent and received, for a better example, let's try this equation for a better explanation.

Beginning Inventory - $3,500 in product investments + Purchased Inventory - $2,000 in product investments - Ending Inventory - $2,500 in product investments = Cost of Goods Sold - $3,000. When doing inventory, we can also venture into other thoughts about the Cost of Goods and food, let's see how we can do more.

Take another look at the number we just had. After calculating the cost of goods and food we just sold, let's take a further step and see what more we can do. Most say that the ideal cost of goods percentage is usually around 28 - 35%. Some food products can have a higher percentage in cost of goods but as well in more profit.

Say your dish costs around roughly $5 in materials and ingredients. Now, if we take hold of that $5 and charge the consumer around $15, this turns into a profit of $10 and a percentage of 66.6% for other costs and 33.3% for Cost of Goods, which is a normal figuration.

But let's take a look at a higher percentage in cost including into a higher turnaround. You invested $25 in inventory but now you can turn this around to make a total of $50. This is a $25 profit and a percentage of 50% for Cost of Goods and 50% for other costs. This will still give you more money at the end of the day to use on all other expenses and profit.

If you find that maybe your Cost of Sales is not where you would want them to be, then you can compare with other vendors with listed products in the inventory system, buy more bulk (if possible) and compare with prices and values in the system, keep on top of wasted products, and lastly, remain as accurate as possible.