3 Free Inventory Software Tools That are Awesome For Business
Archana Das
3/16/2022
What is a free inventory software?
In business, inventory management is vital. Inventory management software can make your life much easier. It allows you to keep track of the inventory levels in business so that you know when items are running low and need to be restocked or replaced. The most popular inventory management programs include a combination of both scanning technology and barcodes. These programs allow employees to use scanners and store information on computers simultaneously, which saves time and money in the long run when compared to having employees manually enter data into multiple databases.
What are free inventory software tools?
Technology has not only made the complex and laborious task of inventory management simple, but one can also avoid the risks of human or manual errors. A business owner, especially small and medium (SME) enterprises don't have to spend a bomb in purchasing Inventory Management software to keep track of their inventory levels effectively. The free versions of inventory management software have all the key features that the paid plans have to offer. Although Free Inventory software offer limited tools compared to their full-scale prepaid counterparts, they are efficient and cost-effective options for small businesses to keep track of their inventories.
How to use free inventory software tools?
In simple terms, Inventory Management systems avoid risks of human or manual errors, organize purchase orders, keep track of inventory in real-time, forecast inventory projections, generate insightful reports enabling data-backed decision making and efficient order fulfillment. There's a direct co-relation between efficient inventory management and the carrying cost of that inventory. Excessive inventory spikes the holding cost, which can be totally avoidable. Higher holding cost means higher carrying cost and lower profitability, and vice versa.
The formula to calculate the inventory carrying cost is as follows-

inventory carrying cost = Inventory holding cost
Benefits of free inventory software tools
The best free inventory management system understands your business needs, improves your insights for running your business.
Some of the best free Inventory Management software can offer the following benefits-

Reveals the big picture of your inventory and eliminates over-purchasing or understocking
Saves time and improves productivity
Helps in keeping the holding cost, therefore carrying cost under control
Maintains quality by following first-in-first-out and avoids expiration
Empowers with better price negotiation. The tool to forecast demand or identify best-selling SKUs can also prepare the ground for better business negotiation
Ensures correct and timely delivery resulting in customer satisfaction and optimum order fulfillment
Offers traceability. A business can trace its items as per the invoice number and manage recall if required
Enables strategic data-backed decision making. Invaluable sales data can throw up valuable insights on demand and supply trends, or help in forecasting sales/demand trends lending a competitive edge to the business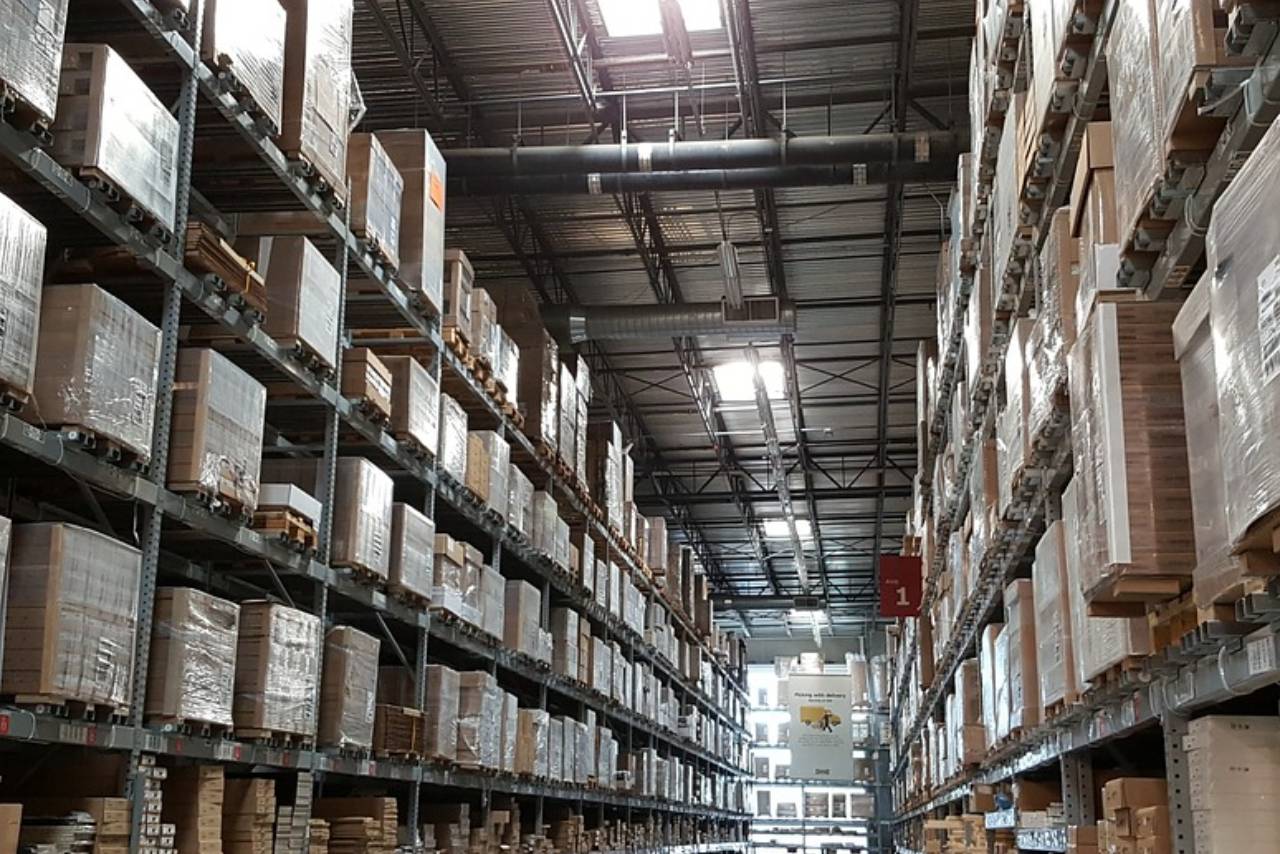 Best free inventory software tools
Here are the three best free inventory control software for small businesses that can track inventory and manage overall order fulfillment. These best free software have some unique key features keeping the needs of small business in mind-
1. Zoho Inventory
A cloud-based free inventory management software, Zoho's free version offers basic tools and helps keep a business organized like tracking sale and purchase orders, warehouse management, order fulfillment, etc. Zoho's free inventory control tools can be easily integrated with e-commerce, credit card payment processer, CRM, accounting software, etc. It is one of the easiest Inventory Management software with a simple dashboard that gives a snapshot of the sales order status- whether pending, invoiced, or delivered.
The free version of Zoho supports 50 orders per month, 50 real-time shipments tracking per month, and 50 shipping labels per month. Up to two users can enroll a free sign-up and streamline warehouse management.
2. inFlow On-Premise
inflow inventory management software is reported to be highly popular with small businesses. The free plan of inflow called Light Plan allows to manage up to 100 sales orders per month. A user can create 15 reports with the this version. Since it is on-premise, it cannot track inventory in multiple locations, and can have only two integrations. This free inventory software is available for Windows only.
3. Odoo inventory software
Deemed to be one of the most easy-to-use inventory management software, Odoo is an open-source inventory control tool, with the free downloadable or Community edition. It's a highly integrated inventory management system that tracks inventory in real-time. Only 1423 apps out of 10,000 apps on the Odoo platform are prepaid plans. Useful for small as well as large businesses, Odoo not only enables integration with accounting software, Point of Sale, eCommerce, it also helps manage purchase orders, shipments, packing, just to name a few. Odoo can also integrate with manufacturing, marketing or human resources operations.
Tips to get the most out of a free inventory software
The greater the clarity you have on the functioning of the inventory management software, the better the outcomes you can derive from the free plans. Here are some key tips for effective results-


Manpower training - Train yourself and your staff on these free versions to understand how this work independently and in integration with other programme like accounting software, eCommerce, etc. You can request the supplier or software company for a demo or hands-on training
Verification of data- Have a practice of cross-checking and comparing what the inventory software reflects with the actual. Staying mindful to the data generated will keep you alert about any discrepancy, if ever, it occurs
Don't miss to set up inventory/reorder alerts
How to choose the best free inventory software
While choosing the best free Inventory Management software one needs to be mindful of the following requirements-

1. Outline the Inventory Management requirement in detail as per your business requirement or the problems that you would like to solve. Chose a software that is tailored to your industry needs.

2. Compare and match features between different inventory tracking software in the market. Be attentive to feedbacks and reviews from users

3. Look for software that integrate well with other systems to manage business performance like accounting software like QuickBooks online, or CRM integration programme, whether it's on cloud and can operate from multi-location, if it has a credit card processing feature, etc.

4. Must have key features like real-time data collection, reporting, and analytics, automated replenishment, cycle counting, and traceability.

5. Other than the regular management tools like order management, warehouse management, bar code scanning and other such tools, the best inventory management software is scalable. One should be able to convert the free software to a prepaid plan, a full-scale software, as and when required.